You've decided to buy a home. Congratulations! Buying a home at this time is a smart and wise investment. Literally the fulfillment of the American dream. Make sure you follow these five questions homebuyers ask to ensure your are really, truly ready.
Let's get started?
Can I afford it?
While housing is more affordable than ever (low interest rates, tax credit, etc., they make it so easy!), there are still costs that you need to be mindful of that you need to pay. These include:
closing cost of the home
down payment
furniture
the actual moving
Early on, start budgeting to ensure that you have enough in your budge to include these costs. Once you have the home, include HOA fees, and others that you'll need to maintain your home.
Is my credit up for it?
Cash doesn't mean anything if lenders are seeing a low credit rating. Make sure that you don't exceed your maximum debt-to-income ratio. Review your financial situation regularly to avoid having to deal with rejections.
What's my five year plan?
If you are planning on staying in the area for less than five years, you might be better off renting. Math teaches us that the first few years of payments go to paying the interest.
Can I afford it by myself?
Sharing the financial burden of a home has its perks, but make sure that you lay down some ground rules. Whether it is with a family member or a friend, you can avoid headaches by being specific about your roles in this new home.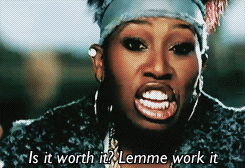 Is it worth it?
You are essentially investing in this house. You are going to turn it into a home. Keeping in mind how long you'll be staying, or if it is big enough for your family will help put the whole thing into perspective.
Is there anything that we missed? Post some of the questions you've asked yourself on the Perry Homes Southern Utah Facebook Page. With a burgeoning community in Southern Utah, we know a thing or two about home buying!